Dr. P. Raghu Ram, President, The Association of Surgeons of India has been conferred the
Honorary Fellowship of Chinese College of Surgeons for the year 2020
on 16 May 2020 during the
"Opening Ceremony"
of the virtual web based Annual Congress of this Organisation.
Honorary Fellowship is the
highest decoration bestowed by the Chinese College
of Surgeons upon hand picked distinguished surgeons from world over and Dr Raghu Ram is the
youngest ever recipient of this prestigious honour.
Over 16, 000 surgeons from all over China and across the word participated in this Online Congress, making it one of largest attended virtual medical Conferences in the world.
Having obtained Fellowships from all Royal Colleges in the British Isles (London, Edinburgh, Glasgow and Ireland), American College of Surgeons, and equally, Honorary Fellowship from Royal College of Surgeons of Thailand, the conferment of Honorary Fellowship of Chinese College of Surgeons
(Hon. FCCS)
will make Dr. Raghu Ram achieve a very rare academic distinction.
The Citation read out during the Congress Opening Ceremony highlighted Dr. Raghu Ram's inspiring leadership abilities, outstanding academic accomplishments, significant contribution towards improving breast healthcare in India and life transforming philanthropy in his adopted village over the past 13 years.
Dr Raghu Ram delivered a keynote address on "Benign Breast Disease - what to do and what not" during this virtual Congress, which received widespread appreciation.
The Chinese College of Surgeons along with Chinese Medical Doctor Association (CMDA) originally planned to conduct this annual congress at the Beijing International Convention Center from May 14 to 17, 2020. Due to the ongoing COVID crisis, the Annual Meeting was held as a Virtual Online Congress spread over two weeks from 11 - 23 May 2020.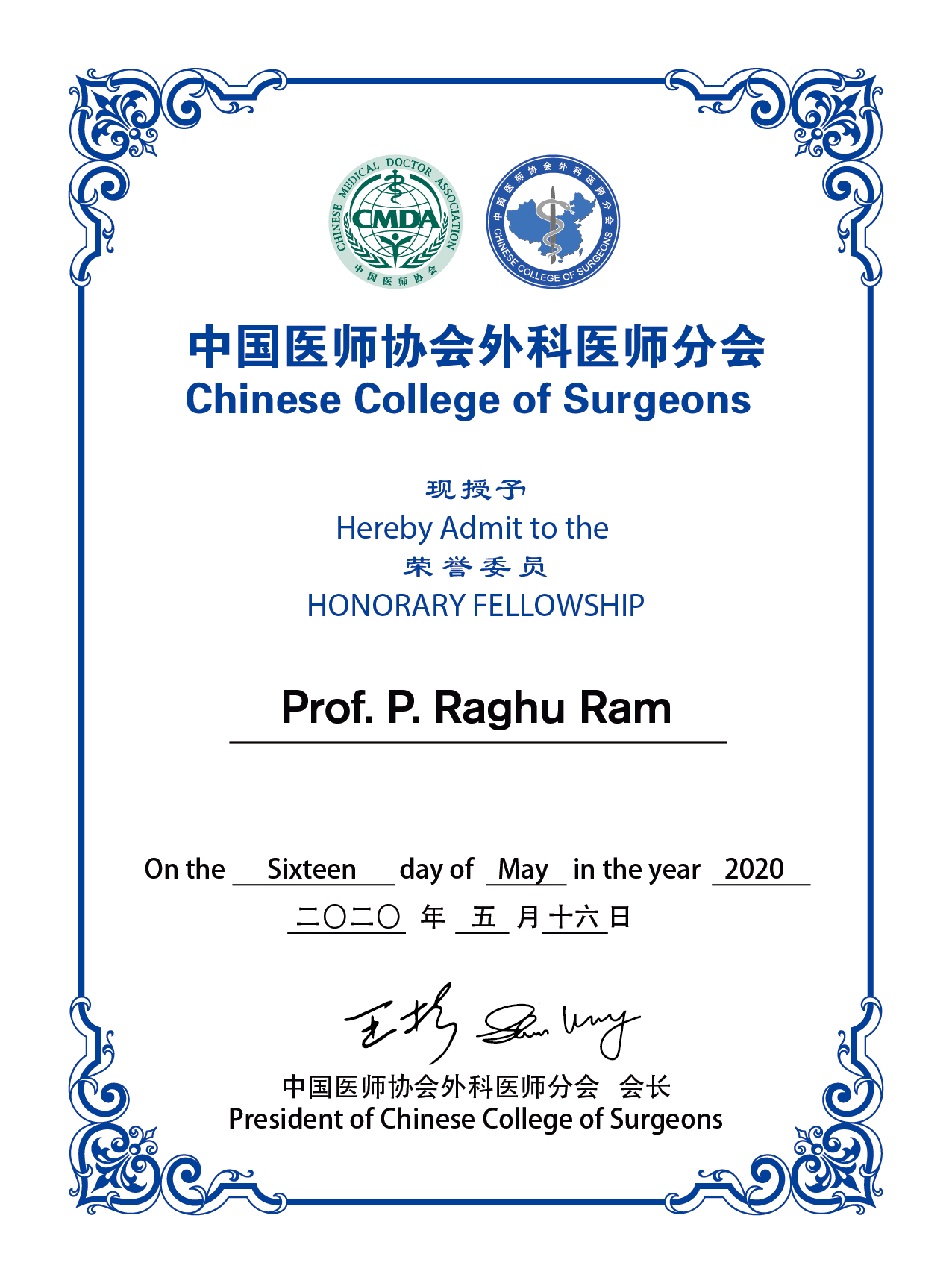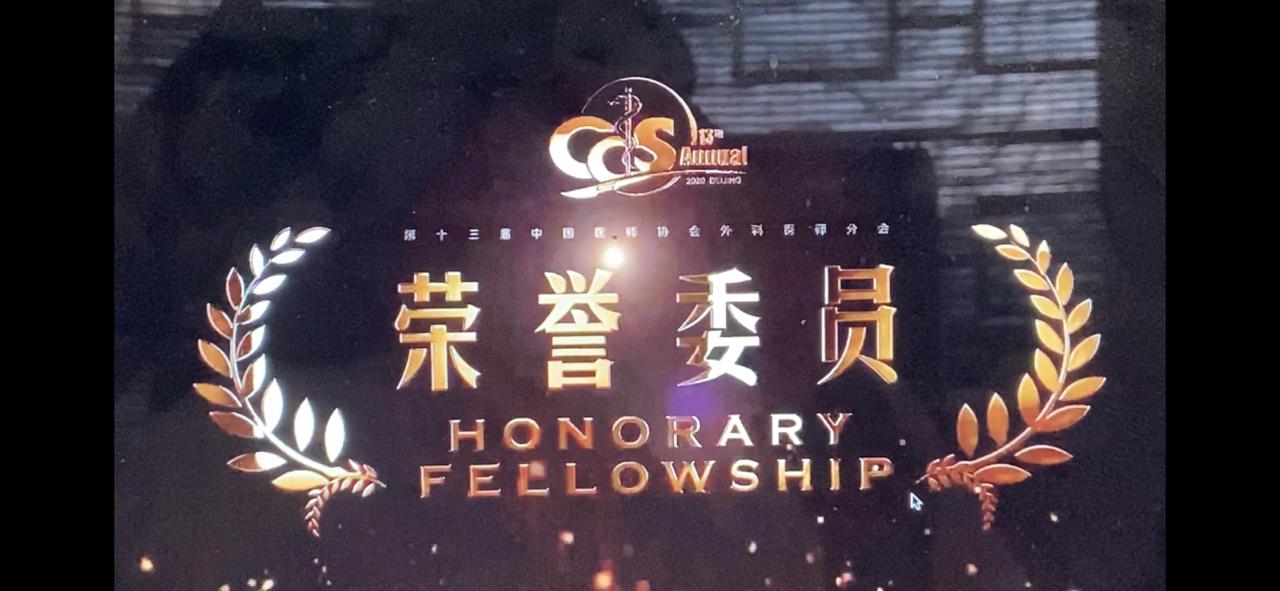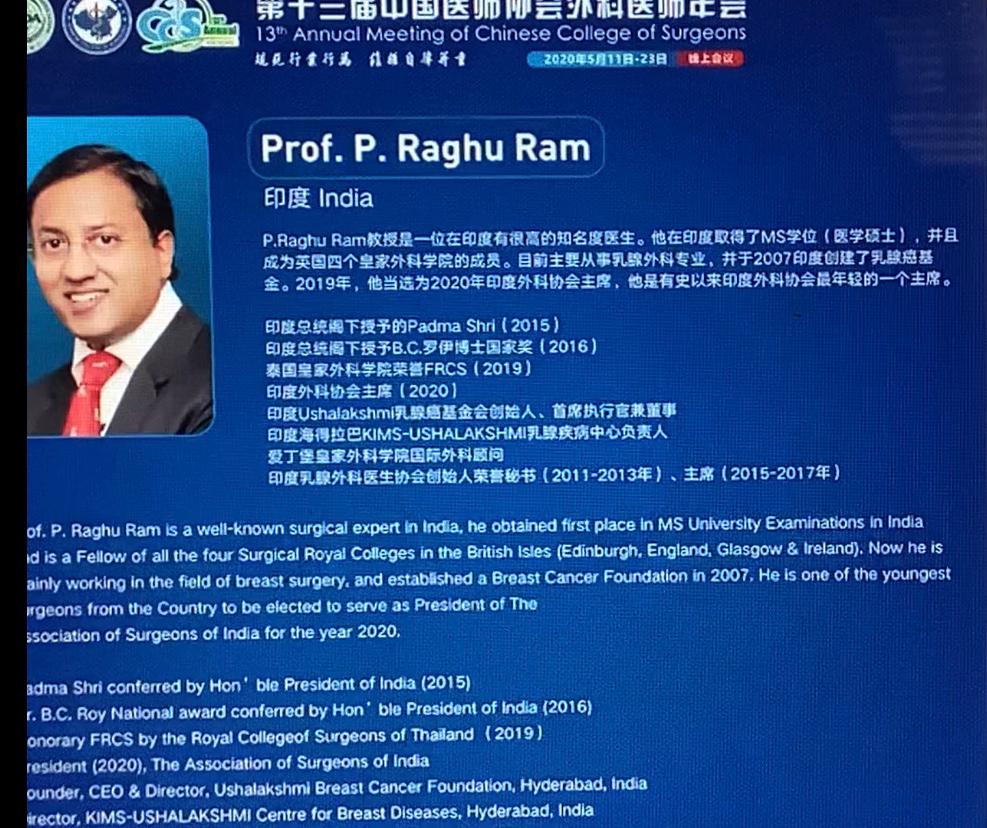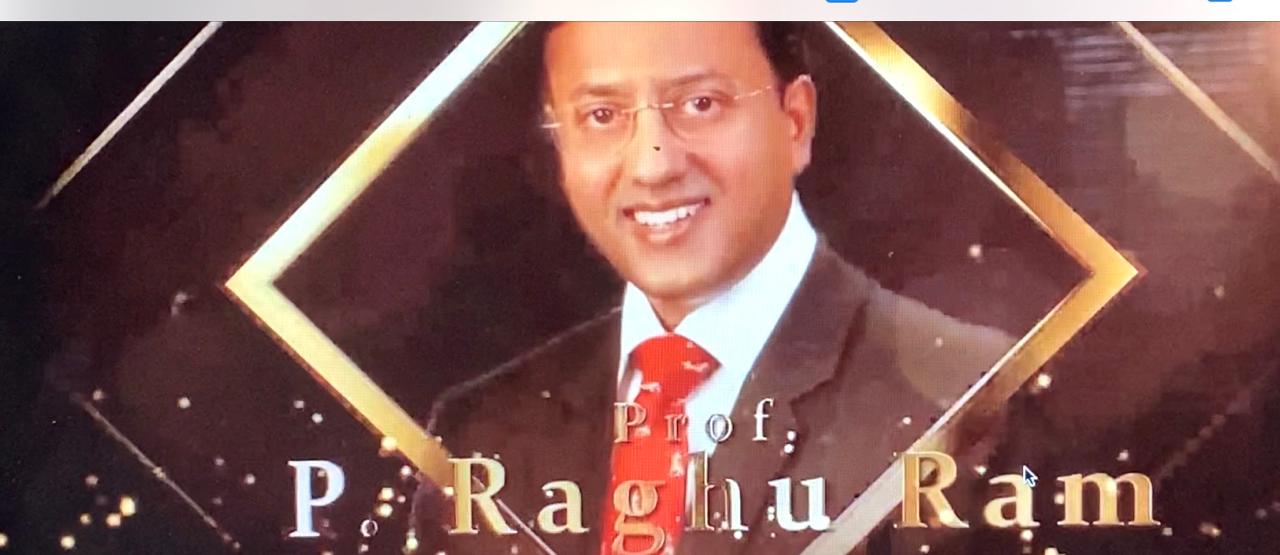 https://www.youtube.com/watch?v=MOX8Yia_IuY&feature=youtu.be